Primary Stroke Center
In 2010 Shore was officially designated as a Primary Stroke Center by the New Jersey State Department of Health and Senior Services. Awarded the Joint Commission Gold Seal of ApprovalTM as a Primary Stroke Center in September of 2005 and re-certified in 2012, the staff of the Neuroscience Center at Shore Medical Center is setting new standards of stroke care excellence. This prestigious certification by the Joint Commission – recognizes Shore Medical Center's strict adherence to national standards and guidelines that help diagnose and treat stroke patients faster and with better outcomes.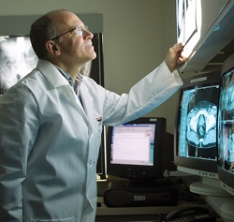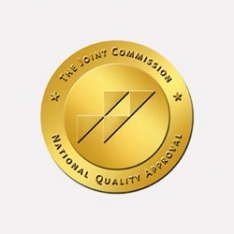 As the region's first nationally recognized Primary Stroke Center, Shore follows protocols published by the American Stroke Association/American Heart Association and uses Joint Commission standard treatment orders and clinical pathways. Shore's Neurosciences Center has endorsed these order sets and pathways as the standards of care for our acute stroke patients.
Shore's Stroke Center also provides education programs for EMS to identify stroke signs and provides 24-hour neurology and neurosurgery physician care. Shore Medical Center Emergency Department staff and physicians are specially trained in the care and treatment of stroke patients and are skilled in administering rt-PA, the clot busting medication that can improve patient outcomes. It is vitally important that once symptoms are identified, emergency treatment is rendered.
The rt-PA must be given within four and a half hours of the initial onset of symptoms. People need to treat stroke symptoms as seriously as they would treat heart attack symptoms. Stroke symptoms may vary depending on whether it is an ischemic or hemorrhagic stroke. Patients are cautioned not to sit down and rest or take a nap thinking the problem will go away. Stroke is a "brain attack" and mandates the same urgency as a heart attack.
If a stroke is suspected, act F.A.S.T and call 911 immediately.
---
Click on Stroke Guide below for more information.