Tours
If you're expecting a baby or thinking of starting a family, we encourage you to take a free tour of the Shore Maternity Care Center.
When touring our facility, we currently have two options to suit your needs.
General Tour - If you're expecting a baby or thinking of starting a family, we invite you to take a tour of Shore's Maternity Care Center. Come see for yourself the beautiful surroundings and meet our staff. Tours are usually held on Thursday afternoons anytime between 3-5pm.
Call 609-653-3684 to schedule a tour today.
Shore Beginnings: Prenatal and Wellness
Shore Medical Center's Family Life Services is staffed by registered nurses trained to educate and support families as you prepare for your birth experience.
Patient Education/Support
At Shore, we pride ourselves in catering to the various needs of our mothers and babies. For this reason, we are excited to introduce Shore Beginnings: Prenatal and Wellness. With these services and more, we are excited to bring to you the most current and evidence-based information in childbirth and breastfeeding education.
Lamaze Childbirth Classes - Shore Beginnings offers Lamaze classes by trained Lamaze instructors of Lamaze International. Lamaze promotes a natural, healthy and safe approach to pregnancy, childbirth and early parenting and will help you make informed decisions before, during, and after your childbirth experience.
Mom-to-Mom Support Group- Get together with other new mothers and share your experiences at this free gathering. You are encouraged to bring your baby(ies).
Breastfeeding your Baby - Learn about the importance of breastfeeding for both you and your baby and practice some techniques to prepare you to get breastfeeding off to a great start. You will meet Shore's Lactation Consultants and leave feeling comfortable and confident in learning to breastfeed.
Breastfeeding Support Group – Meet with our lactation consultants and other breastfeeding mothers to bond over the joys, hurdles, and great rewards of breastfeeding. Listen to other mothers, share stories of your own, and/or receive advice from our counselors in a comfortable and casual atmosphere.
Private Breastfeeding Consultations – Are you having trouble with breastfeeding or just have a question you need answered? Please feel free to contact our lactation department directly for a consultation held in our private lactation office. Phone consultations also available.
Private lactation consultations can be made by calling our lactation consultants directly:
Kristen A. Rossi, MSEd, IBCLC, ALC, LCCE – 609-653-3500 x2589
Lauren R. Matalucci, BA, IBCLC, ALC, CLC – 609-653-3500 x2860
For more information or to register for a class, support group, or tour of the unit, call Shore Beginnings at 609-653-3238.
---
Meet the Staff of Shore Beginnings:
Prenatal and Wellness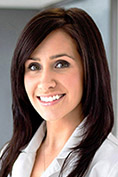 Kristen A. Rossi, MSED, IBCLC, CLC, LCCE – Kristen, who has a Master's of Science Degree in Education, is an International Board Certified Lactation Consultant (IBCLC). Also being the only Lamaze Certified Childbirth Educator in all of Southern New Jersey, Kristen is one of the childbirth educators for our program designed around Lamaze International, in addition to the coordinator for breastfeeding education at Shore.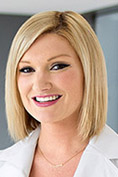 Lauren Matalucci, BA, IBCLC, ALC, CLC – Lauren, who has a Bachelor's Degree with a specialization in public relations, is a Certified Lactation Counselor and Advanced Lactation Consultant, accredited by the Academy of Lactation Policy and Practice. Trained in Lamaze, Lauren is one of the childbirth and breastfeeding educators for our program and is also one the RTS Bereavement Coordinators for Shore, in addition to being a Clinical Informatics Analyst for Maternal Child Health.
Kristen and Lauren are both mothers themselves, who have experienced the joys, difficulties, and great rewards of breastfeeding firsthand. They are committed to providing you with all current and evidence based information, supporting you beyond your hospital stay and throughout your breastfeeding journey, and strive to help you meet your personal breastfeeding goals one step at a time.