Where Quitters Actually Win!
Now it's your time… Breaking free from tobacco dependency is one of the toughest challenges you may ever have to face. But, help is at hand! Shore Medical Center's Prevention and Treatment Program offers counseling with our certified tobacco treatment specialists.
We are pleased to be able to offer you the opportunity to participate in a personal 4-week Tobacco Treatment Program.  This is a Fee-for-Service program and weekly attendance is important because each week builds on the one before it.
Individual Counseling:
The counseling sessions are facilitated by one of our trained Tobacco Treatment Specialists. We offer a comprehensive program that will assess your individual needs and help you to develop your own personal treatment program.  You will learn about medications that are available to assist you with your quit process along with behavior modification that will greatly increase your chances for success. We can also assist you if you decide to go "Cold Turkey".
Program Cost:
Due to our current economic climate, Shore's Tobacco Treatment Program is now more affordable.  Payment options include: 
Through participating insurance carriers
Self-pay.  For information on self-pay rates, please contact 609-653-3717.
Financial assistance is available for those who qualify.  For more information on financial assistance, please call 609-653-3717 and press option "1".
Nicotine Replacement:
Before your first session we suggest you do advance research into area retail suppliers to find the best place for you to purchase your over-the counter Nicotine Replacement Therapy (NRT) should you decide to use it in your quit process. For most people the cost of NRT for two weeks is less than the cost of cigarettes for two weeks.  Opting for two forms of NRT such as: one passive (patch) and one active (gum or lozenge) improves management of cravings and triggers during the quit process. There are additional medications that will be discussed that are available only through prescription and approval by your primary healthcare provider.
For a FREE information and application packet for individual Tobacco Treatment please call the Shore Tobacco Prevention and Treatment Program at 609-653-3440.
---
Program Testimonial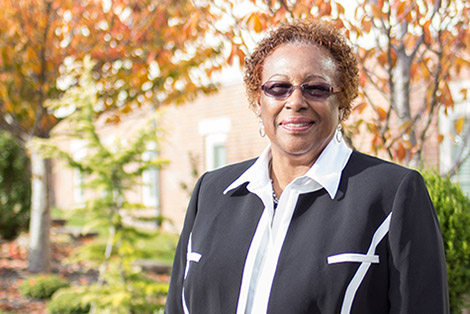 Shore Medical Center's Tobacco Prevention Program was featured in the December 2014 Health Connection magazine, published by The Daily Journal. 
Click here to read about the program and how it helped Barbara Byard, pictured above, quit successfully after smoking for 30 years..