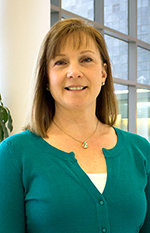 The Shore Medical Center Auxiliary is the medical center's original fundraising organization, with an impressive history of philanthropic support and accomplishment. Its rich, 70-year legacy has helped build new facilities and buy new equipment since Shore's founding.  The Auxiliary combines fun and a sense of mission to give back to Shore for the care and dedication it provides to the community.
An all-volunteer organization, the Auxiliary offers a wide range of programs and activities to which members can contribute their time and energy. From organizing fundraising events, to operating the medical center's gift shop and two thrift shops, the Auxiliary provides important links to our community.
Our members are hard working, dedicated volunteers of all ages, who enjoy working together to help Shore and our community while also having fun. The Shore Medical Center Auxiliary is a wonderful forum for social interaction, meeting new friends and networking with some of the area's most dynamic and successful people – all while giving back and ensuring all of us enjoy the highest quality care.
Over the last 40 years, the Auxiliary has contributed more than $12 million to benefit Shore Medical Center. Recent gifts include:
$2.5 million pledge to the SHORE TOMORROW Campaign for construction of the new state-of-the-art Surgical Pavilion and Campus Expansion
$2 million to the Legacy Campaign for the CardioVascular Institute
$2 million for the expanded Critical Care Center
$1 million for the Pediatric Care Center
$500,000 for the Cancer Center
Our Auxiliary exemplifies the great things that happen when a community and its medical center work together.
Join the Auxiliary today and start making a difference.
Thrift Shops
There are two Shore Medical Center Thrift Shop locations for your shopping convenience.
Gift Shop
The Shore Medical Center Auxiliary operates the hospital's gift shop and uses the proceeds to support important hospital projects.
For more information or to join the
Auxiliary call 609-653-4646.