A neuroradiologist specializes in diagnosing disorders of the nervous system using advanced imaging technology such as X-rays, CT Scan and MRIs to look for signs of disease and trauma. Since ARS' neuroradiologists conduct such complex, delicate procedures, they are required to receive extensive training through up to nine years of postdoctoral residency and fellowship programs.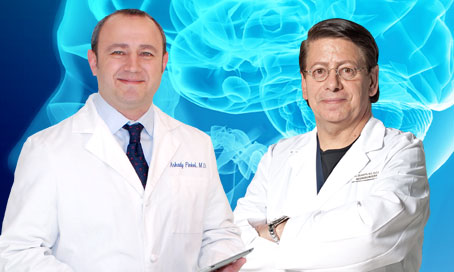 Advanced Radiology Solutions neuroradiologist Dr. Arkady Finkel and neurosurgeon Dr. Fernando Delasotta.
When a patient is believed to be suffering from a neurological problem, our neuroradiologists oversee a series of diagnostic tests, such as X-rays to analyze the extent of bone and tissue damage from obvious trauma and CT Scan and MRI to reveal more detailed depictions of brain and spinal cord disorders.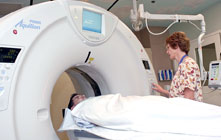 Our neuroradiologists then utilize their knowledge of anatomy and disease to interpret images and make diagnoses, consulting with neurologists and other specialists to discuss possible courses of treatment.
To learn about Shore and Advanced Radiology Solutions, or to schedule your appointment, call 609-653-4600.