Each year, between 50,000 and 60,000 new cases of Parkinson's Disease are diagnosed in the United States. It is estimated that as many as one million people around the country suffer from the condition. A timely and correct diagnosis can help patients and their families overcome the fears and frustrations associated with getting an accurate diagnosis so they can move on with their lives.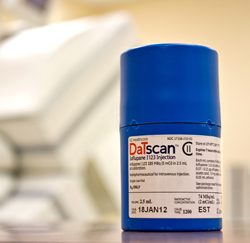 In the past, movement disorders were primarily diagnosed through clinical examinations. Clinical exams alone, particularly early in the disease, were often inconclusive and resulted in misdiagnosis. Utilizing DaTscan as part of the process can assist in making an early and accurate diagnosis, which for patients with neurodegenerative movement disorders such as Parkinson's Disease can otherwise take up to six years.
To learn about Shore and Advanced Radiology Solutions, or to schedule your appointment, call 609-653-4600.