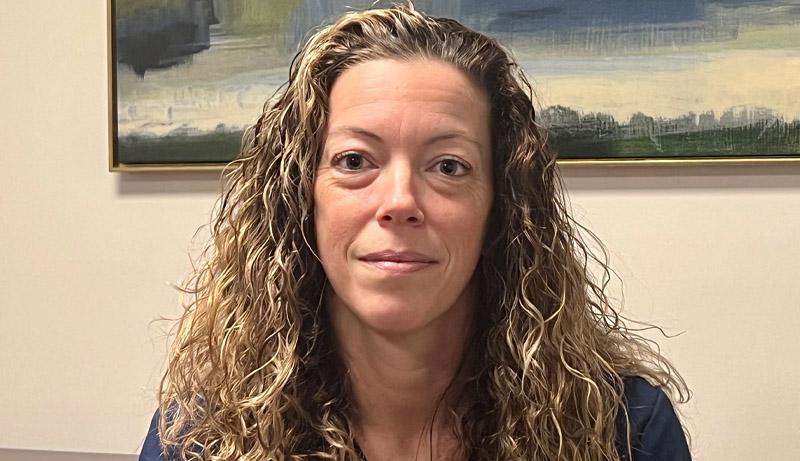 Are you a nurse looking for new opportunity in a caring, stable environment? Shore Nurse Leader Jennifer Cressey, RN, BSN, shares why she thinks you should consider Shore Medical Center!
 
Jennifer came to Shore in August 2020 after working for nearly 20 years at the same hospital. She was feeling unfulfilled at her previous employer and decided it was time for a change.
 
Right away, Jennifer was impressed by everything Shore had to offer: a healthy and supportive nursing culture; highly skilled physicians; generous tuition reimbursement; colleagues with high standards for the care they provide; and ample opportunities for nurses to learn and grow.
 
Before coming to Shore, Jennifer knew that Shore Medical Center was a great place to have a baby, but she wasn't familiar with much else until her interview.
 
"I couldn't believe how much Shore does, especially in the Surgical Tower. Shore might be a small community hospital, but they do big things here!"
 
For Jennifer, finding a supportive work environment was key, and she found that here.
 
"When I came to Shore, I felt very welcomed and supported by the staff nurses and in-team management. I think the nursing culture at Shore is one that helps people succeed. We welcome people new or old to help them grow as nurses, or from nurse aides to nurses."
 
Jennifer understands how hard it can be to make a career change, but she encourages anyone who is not feeling fulfilled to consider their options and all the benefits Shore's work environment can bring.
 
"If you're not happy or feeling fulfilled where you currently are, it's okay to make a change for yourself and put your happiness first. I feel that when I made the change, I became happier in my work life and in my home life also - and Shore helped me do that."
 
There are other benefits to working at Shore that many might find surprising, Jennifer said, including a generous tuition reimbursement program.
 
"I was able to have the last two semesters of my BSN paid for through their tuition reimbursement program. And now they're paying for my MSN as well!"
For a full list of open RN positions at Shore, visit: https://tinyurl.com/4zmz99b6